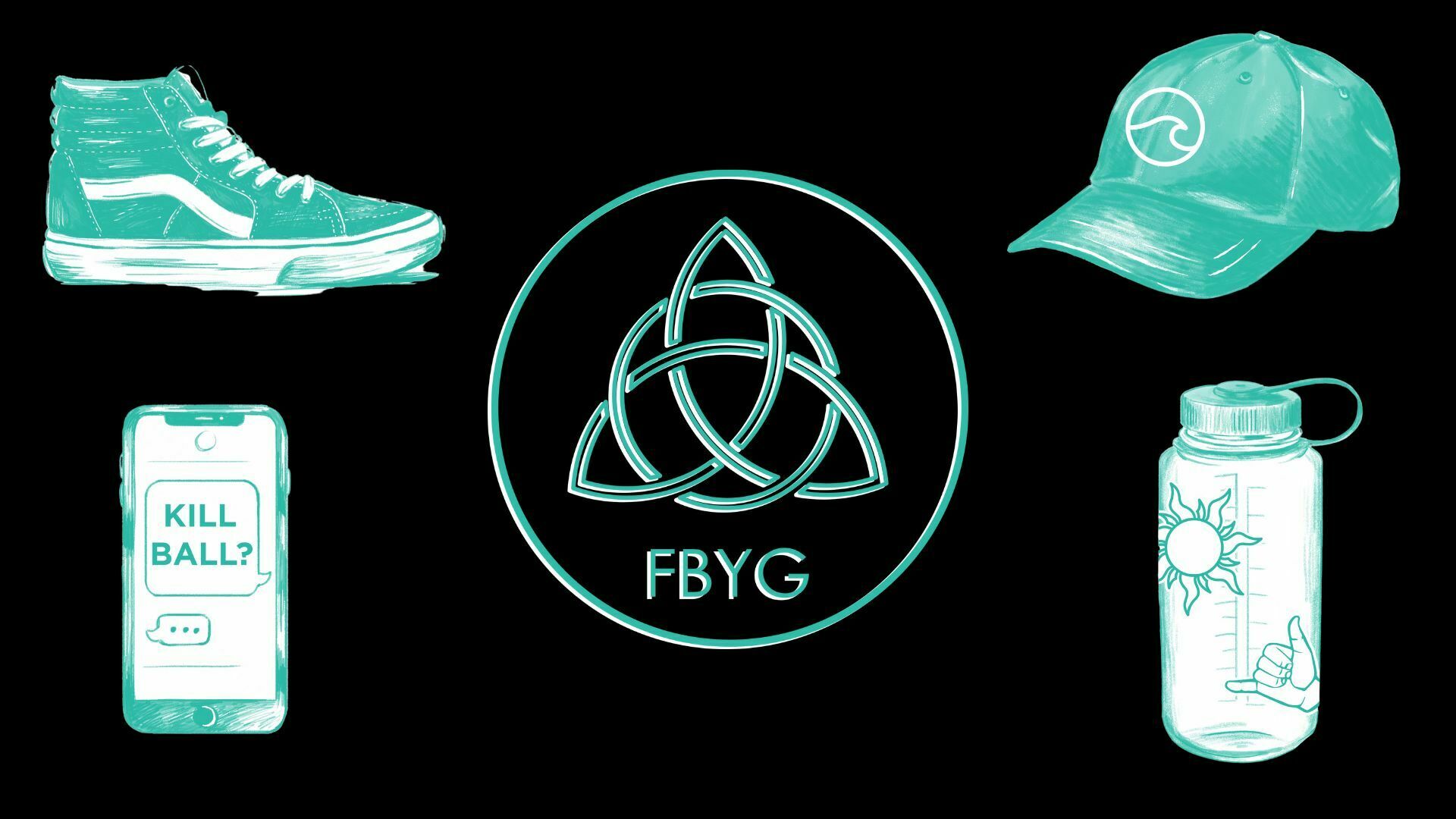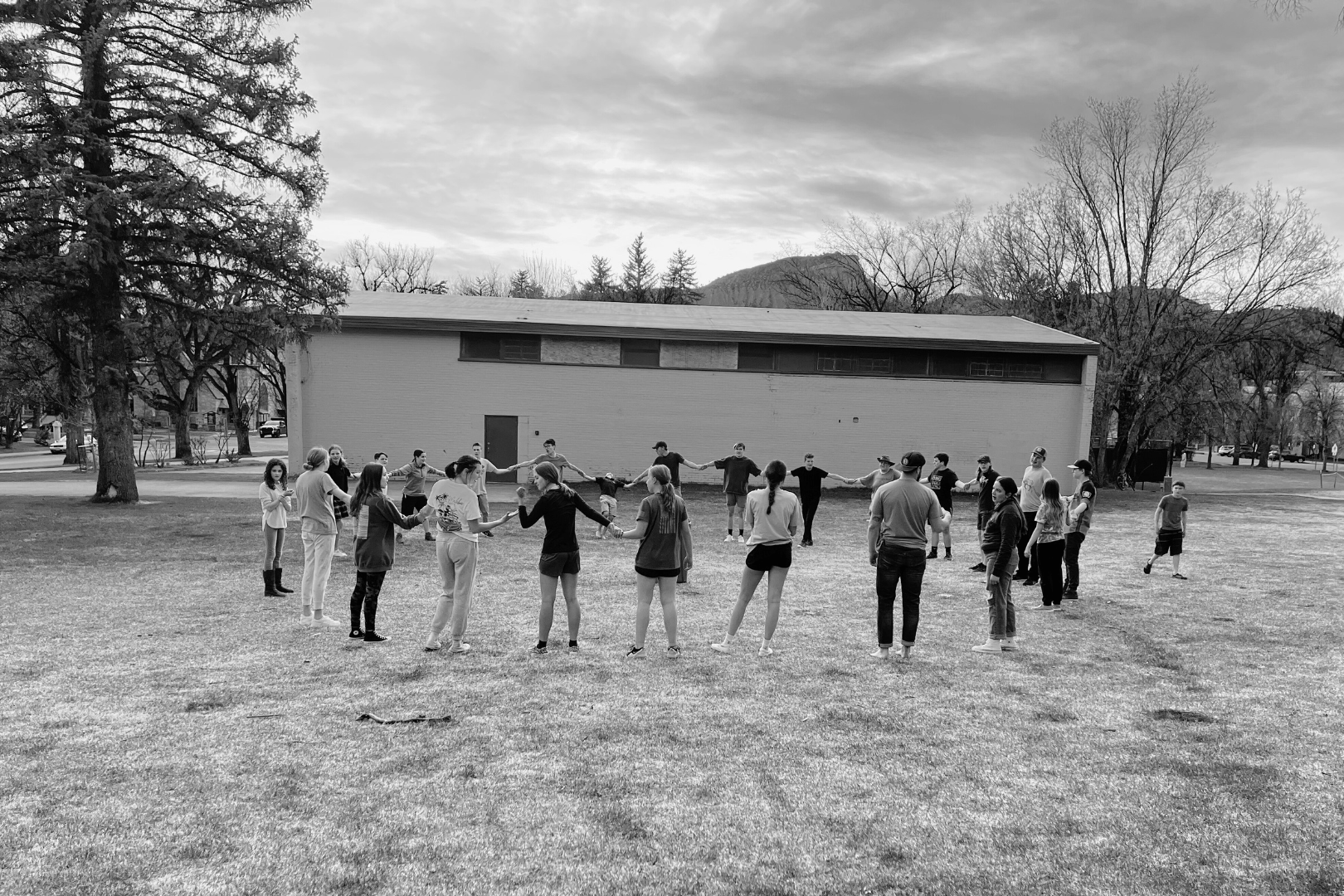 Thursday Nights
Thursday night youth group takes place from 6:00 to 8:00 p.m. at First Baptist Church in the Fellowship Hall during the school year. Thursday night youth group will start up August 24th for the 2023-2024 school year.
Youth group is a communal gathering of Middle and High School Youth for food, fun, and fellowship! This evening is one of the most exciting nights of the week for our local youth. Come join us for an absolutely amaing Thursday night!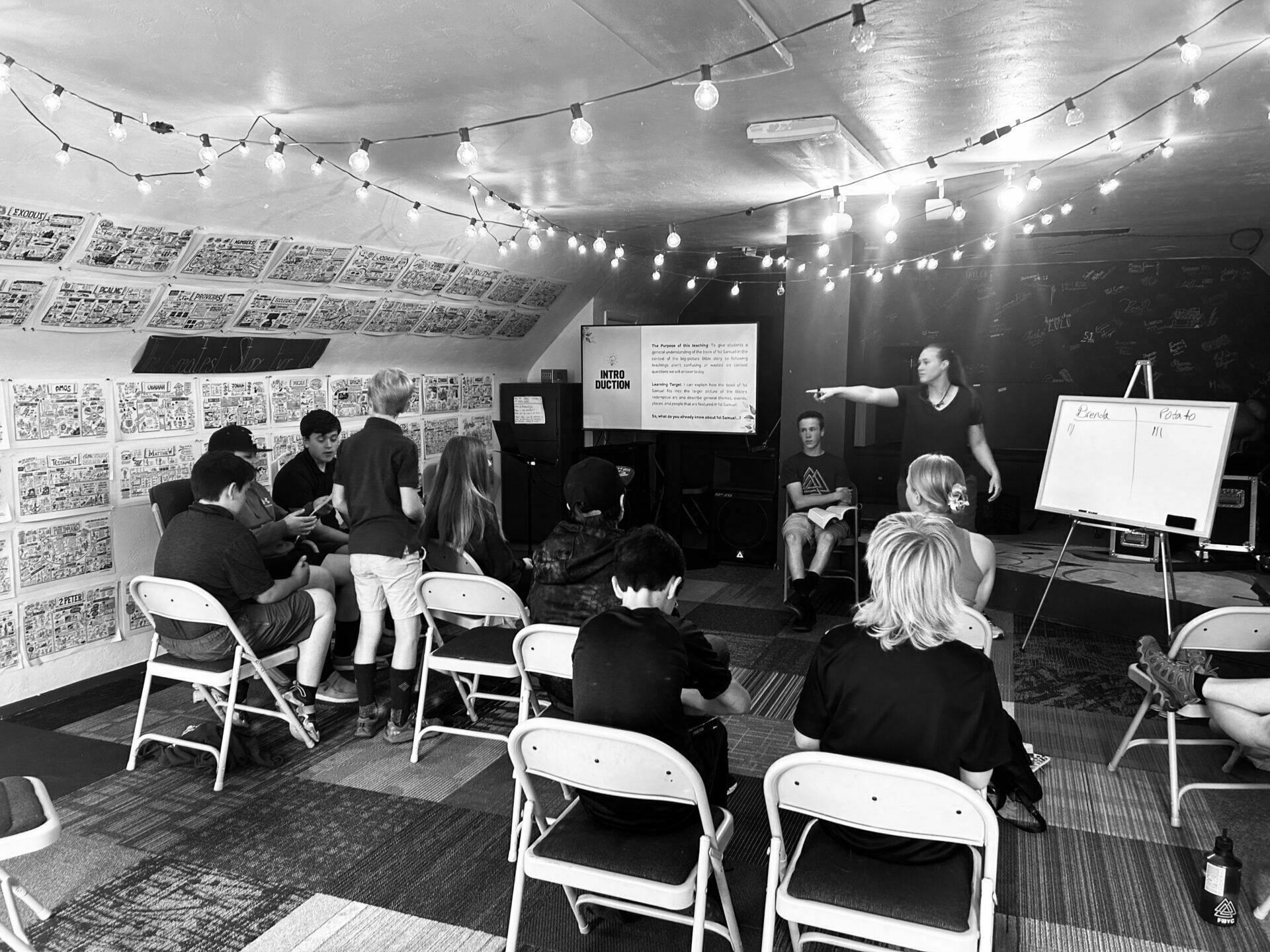 Sunday School
Sunday School occurs weekly at 9:00 a.m. in the "Upper Room". (The top room of the church)
During this time, we dig DEEP into Scripture to fall more in love with and learn more about the God of the Universe. We use both group discussion and theological conversation as we dig in together.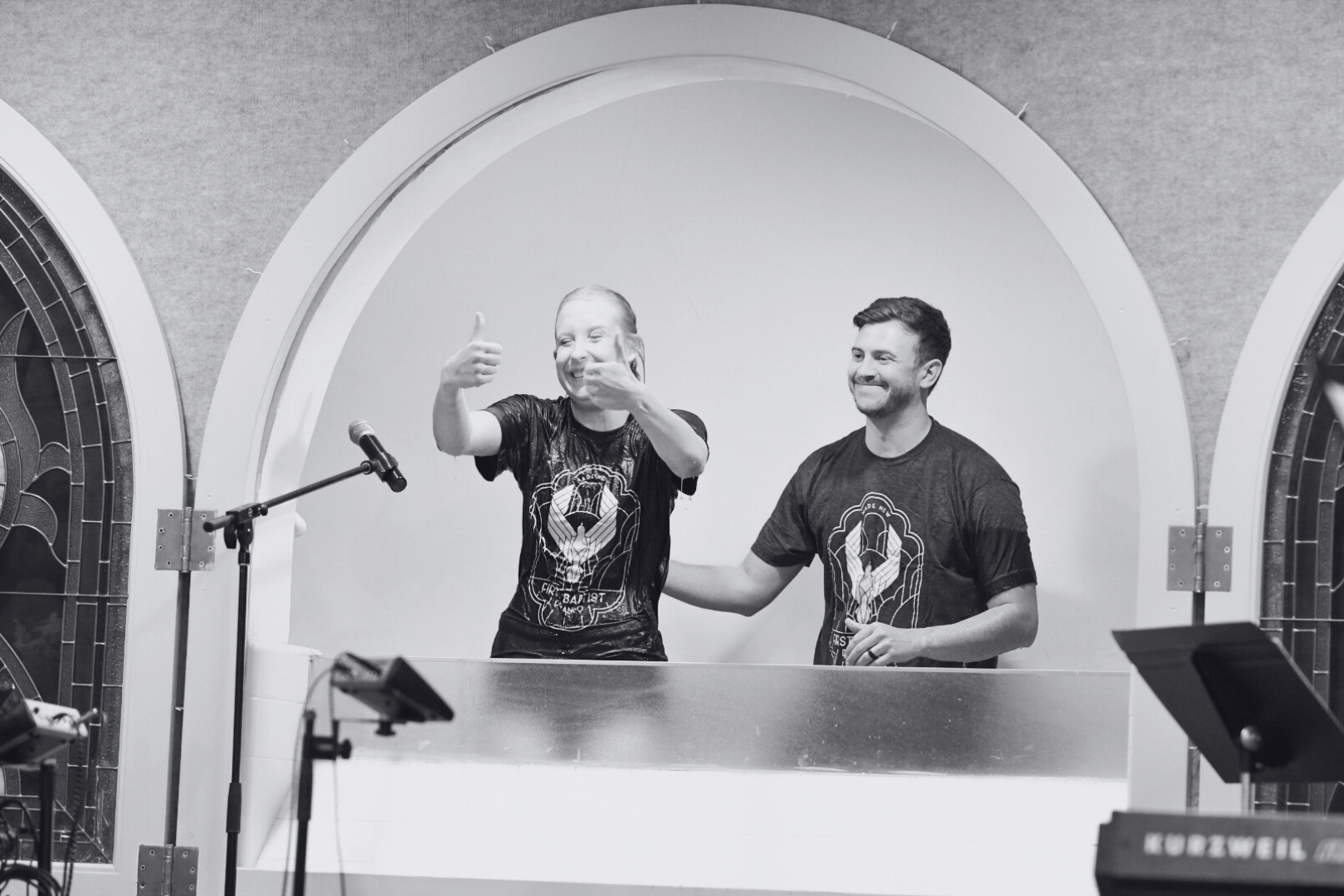 Mission
The mission of First Baptist Youth Group (FBYG) is to help students love God, love people, and make disciples. We hope to accomplish this by instilling in our students a knowledge of and love for the Gospel, the Bible, and one another. Also, last but not least, we want to have fun!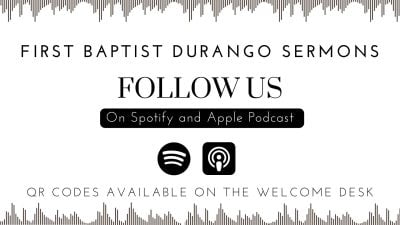 For easy access to First Baptist Durango sermons, follow us on Spotify and Apple Podcast.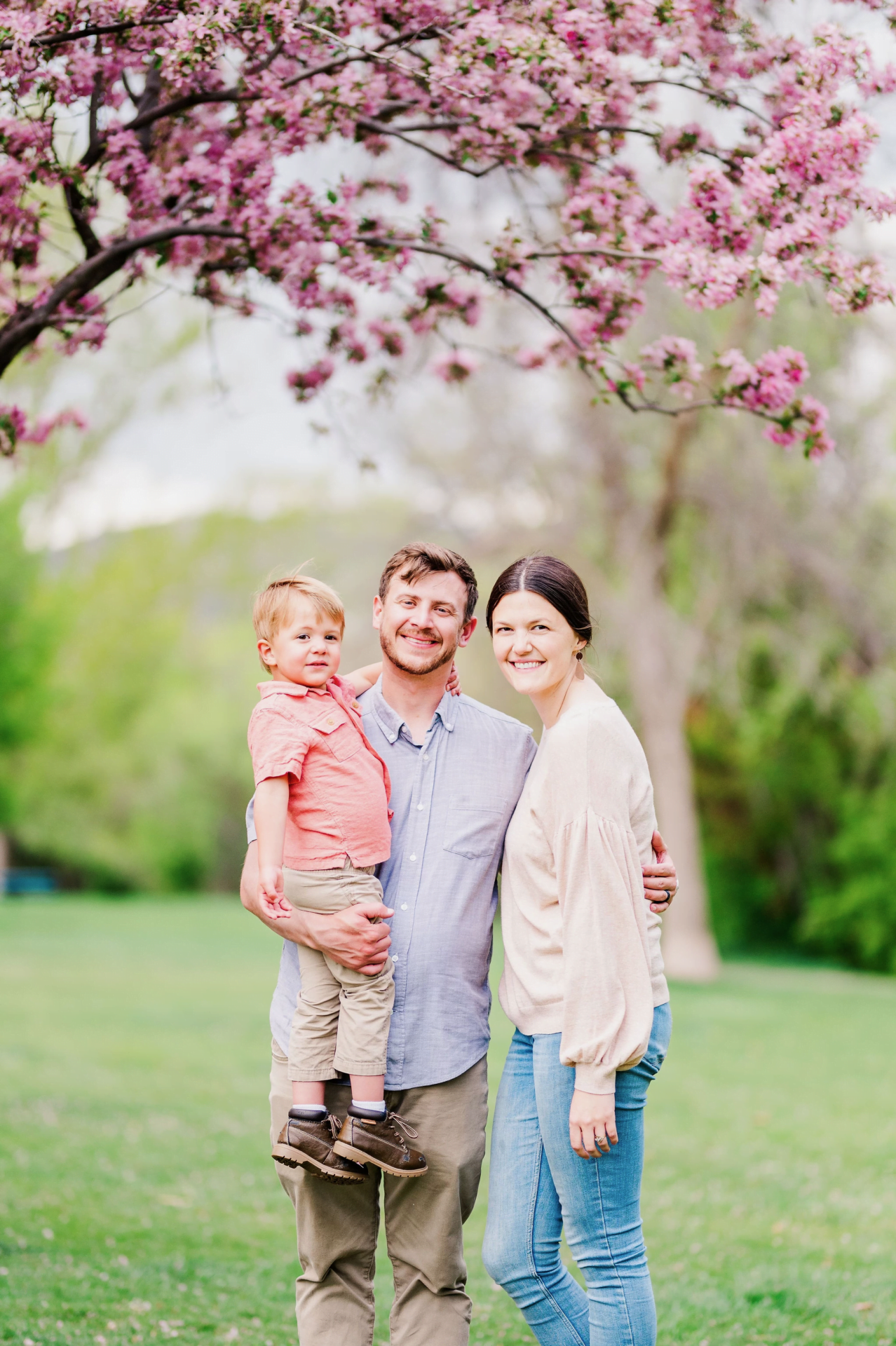 Alan Hensley
Associate Pastor/ Youth Staff Leader
My name is Alan Hensley. I am a Colorado kid through and through. I have lived in Colorado my whole life. I grew up in Alamosa and have been here in Durango for 7 years. I am not sure if that makes me a local yet, but I love this community. Despite my years in Colorado, I always joke with people that I am the worst Coloradoan. I am not a great mountain biker, skier, or rock climber, but I am always open to trying. I grew up going to Navajo Lake, fly fishing, and playing sports. I graduated from Adams State with an Educational degree and a minor in Sign Language. I am also currently pursuing a Master's in Letters degree from William Tennent.  The picture above is my family. My wife's name is Kristin.
I come from a very loving, supportive family but was not a "church-going" family.  My parents got divorced when I was 3 years old. After mom got remarried I started going to church occasionally, but the Gospel wasn't real for me. I attended summer camp from 3-12 grade which helped me to grow towards faith in Christ. In my freshman year of college, I put my trust and faith in Christ completely. I have been following Christ for 11 years now. There have been many ups and downs but God has been very faithful to me.
I am extremely excited to be working with the youth group. I have had many years of experience working with all different ages of students. I work with the Navigators summer camp named Eagle Lake for 4 different summers. I thought camp ministry was going to be my vocational job but God had different plans. I then worked in college ministry for the next 5 years and have been serving as the Associate Pastor at First Baptist for the last 3 years. I am excited about the new shift in my position. I am truly honored that I will have the opportunity to work with the students. If you have any questions feel free to email at [email protected] or call the church at (970) 247-0624. I am excited to see what the Lord does in the upcoming years.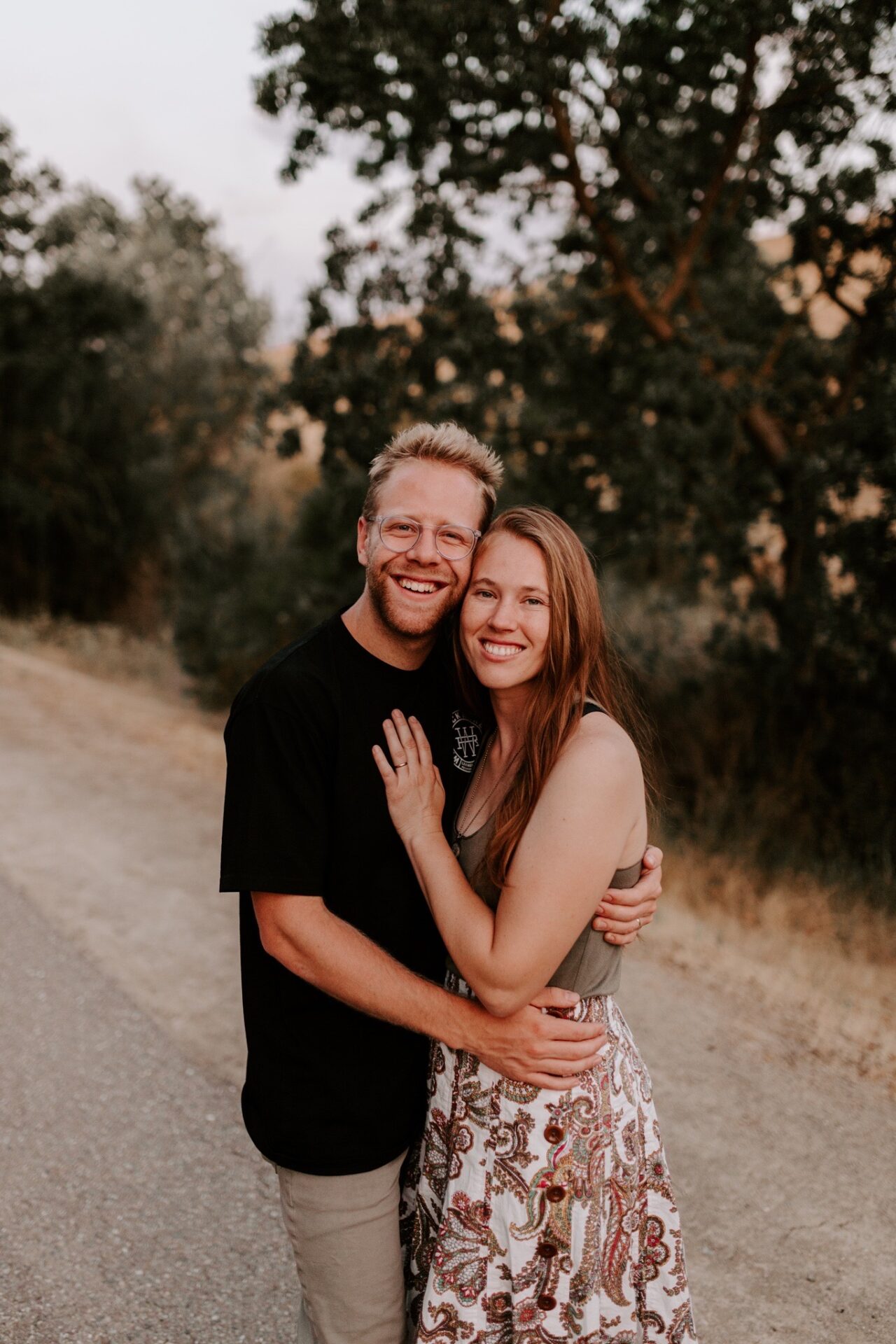 Jenna Brandon
Communication Administrator/ Youth Staff Leader
My name is Jenna Brandon and I've been attending church here at First Baptist Durango for a little over 3 years. Before attending church here, I worked at a ski rental shop in Jackson, Wyoming in the winter and I worked as a raft guide here in Durango in the summer. During that time, I met my future husband, S.R. Brandon, and began attending a fantastic church in Wyoming. Covid interrupted a lot of our plans but ended up bringing me back to my hometown of Durango with my soon-to-be-husband in tow. After arriving back in Durango, we got married and then quickly found a home here at FBD and have been faithfully serving in our respective ministries ever since; S.R. in the worship band and me in kids ministry.
I was born and raised here in Durango and attended a small Church of Christ with my family until I was 19 and heard the Gospel of the grace of Jesus Christ for the first time. This changed my life and the life of my family as we all grew into a deeper relationship with Christ. Now, almost 10 years later, God has faithfully and gracefully led me into my work here at FBD as a Communications Administrator and new Youth Staff Leader alongside Alan Hensley.
I am very excited and passionate about working with the youth of FBD, particularly the young women, and walking alongside them as they grow in their faith. I am currently working to finish my Bachelor of Arts degree at Fort Lewis College as a history major. I have always been passionate about teaching history, but eventually, that passion transformed into a deep desire to teach the Gospel of Christ to children and young people. It has been a dream come true for God to graciously place me in a position to teach young people about Jesus Christ. Please contact [email protected] with any questions. 
Worship With Us
Sundays at 9 AM & 10:45 AM
Location
332 East 11th Street
Durango, CO 81301