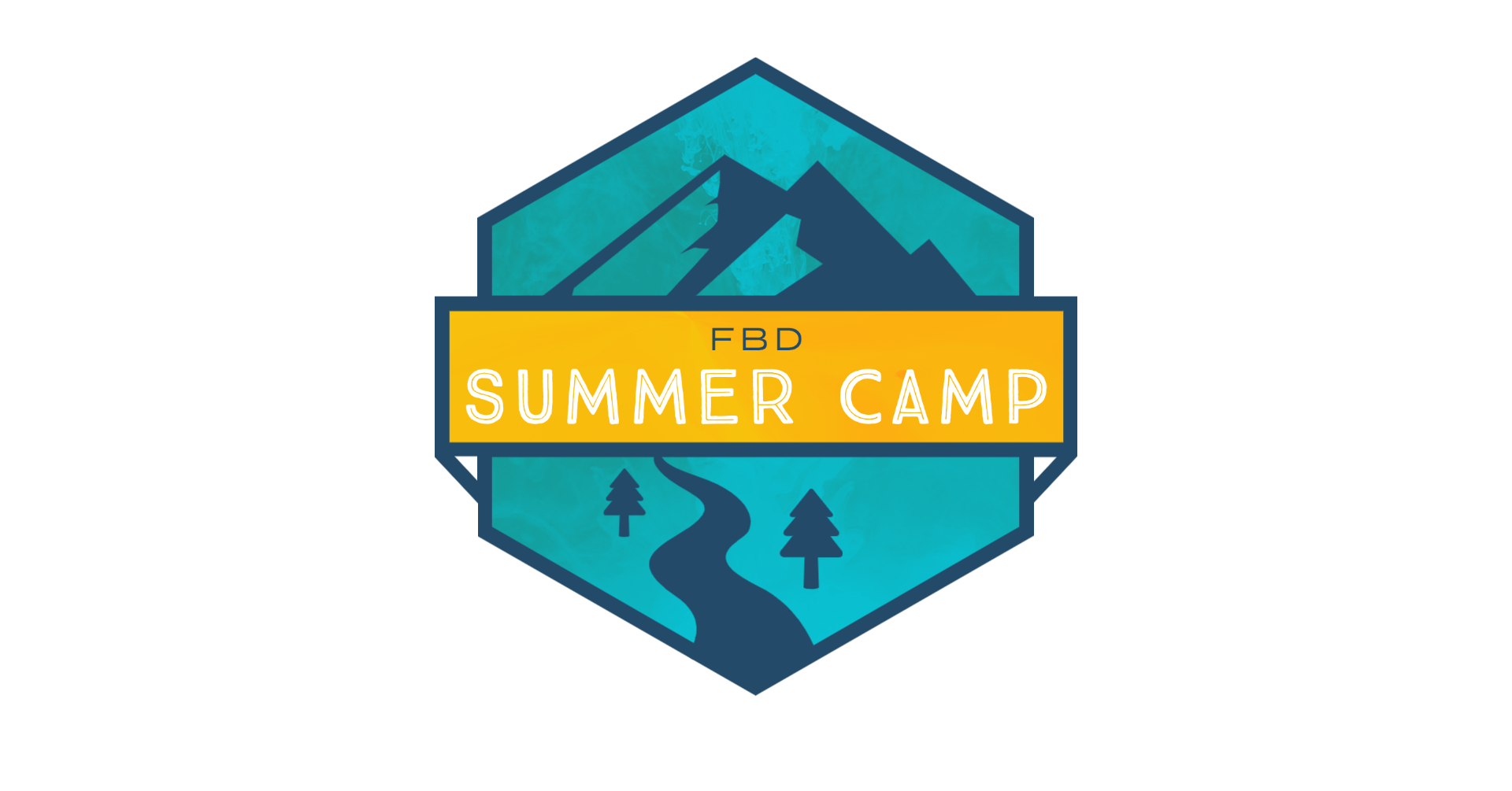 CAMP DATES
Ages 9-12 : July 11th – July 16th
Ages 13-18 : July 18th – July 23rd
VBS at the park (Ages: 5-8):  August 8th – 12th
Spaces will not be held until full payment and registration is received.  Registration forms are only available at the church.  Registration forms and payment are due at the church by June 20th for overnight camps.  Registration forms and payment  for VBS are due by August 1st
CAMP PURPOSE
To provide a retreat where concentrated learning and applying God's Word is practiced; ministry training occurs, and Christ is proclaimed in a fun and friendly atmosphere.
FBD Summer Camp provides opportunities for all ages to develop a greater understanding of who God is and what it means to enjoy Him. Although camp is at a new location this year, FBD Summer Camp will remain true to its commitment to the Gospel and sharing it with kids of all ages. This year, camp-goers will spend a week in the neighboring town of Hesperus, Colorado at Hesperus Bible Camp. All Camp programs & activities will still be managed by FBC Durango
NEW LOCATION
FBD  Summer Camp will be held at Hesperus Bible Camp in 2021. Hesperus Bible Camp is on County Road 140, just 1.2 miles from the County Road 140 & Highway 160 junction. Look for the 'Welcome to Hesperus' sign on the right-hand side of the road.
Kids Camp for children ages 9-12– July 11-16
Kids Camp for children ages 13-18– July 18 -23
WHAT TO BRING
Overnight Camps: Pillow, bedding/sleeping bag, modest clothing (NO short-shorts or clothing that shows your midriff, cleavage, or any undergarments), modest swim wear (one-piece for girls, trunks for guys), pajamas, jacket, 2 pairs of shoes that can get dirty/wet, bath towel, washcloth, toiletries, trash bag for wet/muddy clothing, Bible, pen, flashlight, battery powered alarm clock, insect repellent, sunscreen, night-game clothing, theme night attire (if HS/MS), and a great attitude.
VBS Camp: Backpack, Water Bottle, 2 towels, Bible, and pencil
WHAT NOT TO BRING
Cell phones, mp3 players, electronics, pets, firearms, fireworks, shaving cream, skateboards, drugs, alcohol, weapons, cigarettes/vape pens, money, personal medicine (must be registered with medical team), any personal items of value, or bad attitudes!
Worship With Us
Sundays at 9 AM & 10:45 AM
Location
332 East 11th Street
Durango, CO 81301