Love God. Love People. Make Disciples.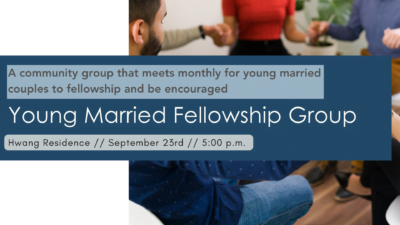 The next Young Married Couples (ages 35 and under) Fellowship Group is September 23rd from 5 to 7 p.m. at the Hwang...
read more
During this installment of the Ephesians sermon series, Pastor Jimmy Thoma preaches on Ephesians 1:3-6 about God, a Father of grace.

Worship With Us
Sundays at 9 AM & 10:45 AM
Location
332 East 11th Street
Durango, CO 81301